VFR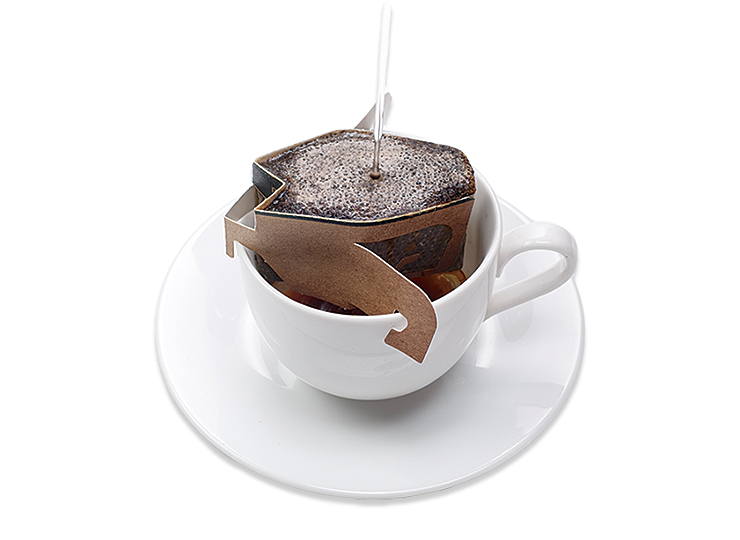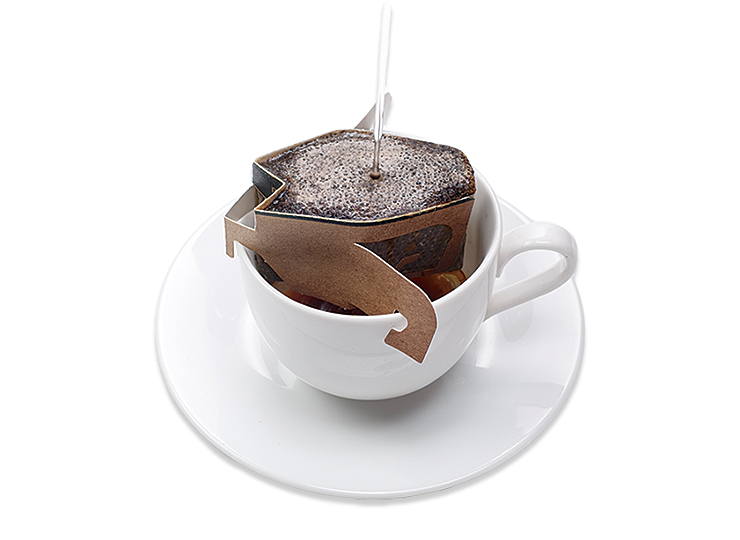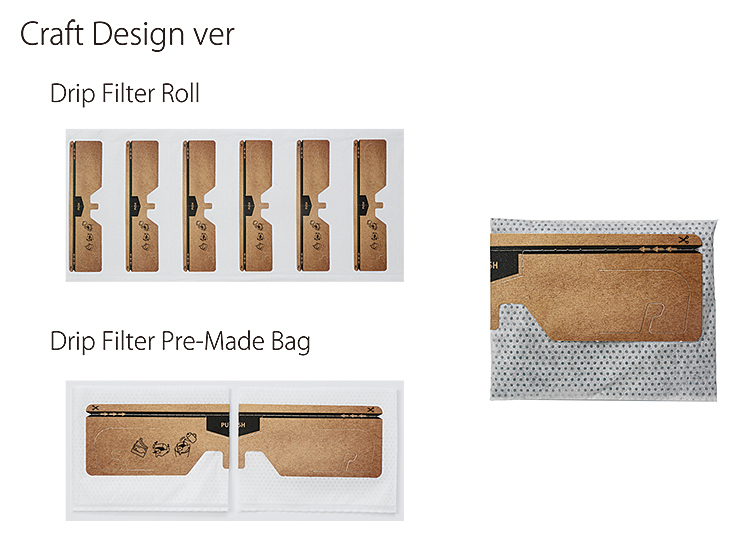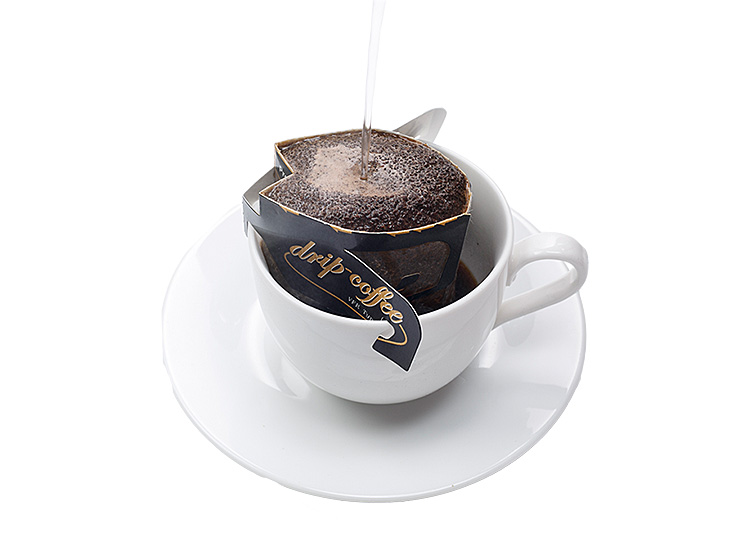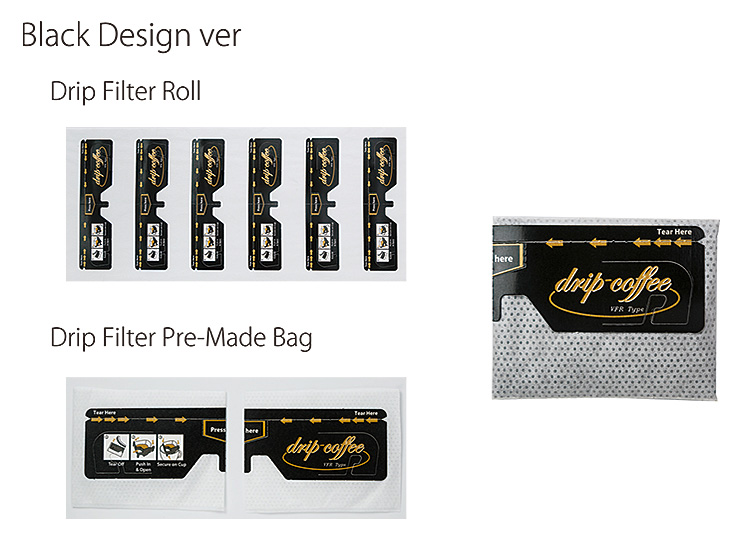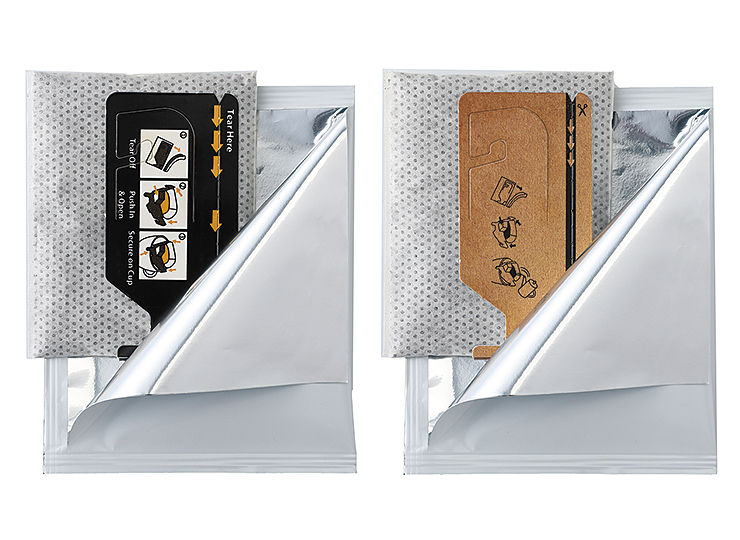 Pour over coffee filters | One cup coffee filters
A drip coffee filter bag is portable and compact.A VFR coffee bag is stable and is held at 3 points on the cup. Wide mouth allows for pouring boiling water in a circular motion.
2 standard designs (Black/Craft). Original design printing on the clip paper is available. (Min.200,000pcs)
Roll type for auto-packing and pre-made bag type for hand manual packing available.
Size

Roll type:200(W) x 74P
Pre-made bag type:90 x 74

Quantity

Roll type
-3,500bags/roll x 4rolls/box

Pre-made bag type
-1,000bags/box

Country of Origin

Japan